OUR FOUNDER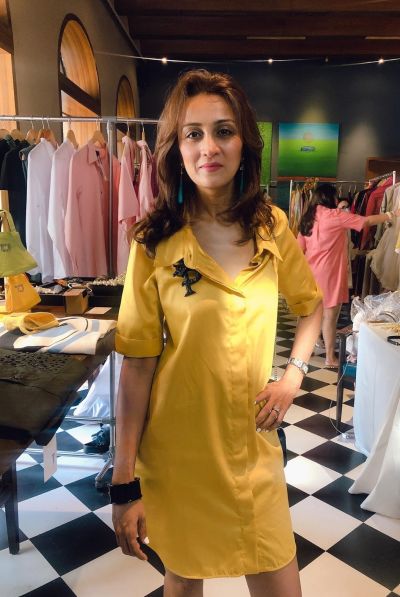 Pallavi Swadi is a former finance professional turned designer whose attention to detail, passion for minimalist looks, and a sharp focus on quality inspired her to build two timeless and impactful brands, COO COO and PALLAVI SWADI.
Pallavi gained global exposure at Fidelity Investments and honed her skill set for sustainable practices. Combining this experience with her sense of beauty and aesthetic and her passion for delivering a quality product experience for her customers, she effortlessly transitioned from desk to dinner with environmentally responsible practices for PLV silhouettes. Upon launching her collection through pan-India exhibitions, she got tremendous uproar from her customers.
A true-bred entrepreneur and not one to be bogged down by the lockdown, Pallavi decided it was essential to solve the discomfort of masks in the market. She worked on creating the signature PLV mask that is elegant, uber-comfortable, yet protective. Apart from the COO COO & PALLAVI SWADI clientele, the PLV masks are being worn by employees from numerous leading Indian companies to keep themselves safe. Thus, with a firm belief, one can truly succeed in what they put their mind to; the determined Pallavi aspired to follow her heart and create products that are always looking to make a difference.